Features Of Banana Chips Cutting Machine
1. Made of stainless steel, banana chips cutting machine has a long service life and is sturdy and wear-resistant.
2. The blade of the plantain chips cutting machine in nigeria can be disassembled, which is very convenient to use and maintain.
3. For the thickness of banana slices, it can be realized by mechanical adjustment.
4. The blade is sharp and will not stick to the knife.
5. The machine has a wide range of use, can slice various fruits, and can realize the value of one machine with multiple uses.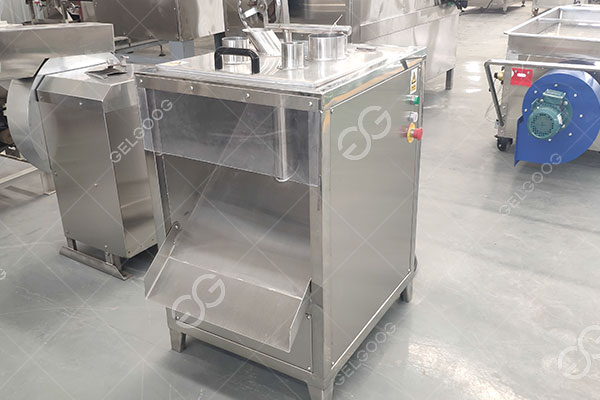 Advantages Of Plantain Chips Cutting Machine In Nigeria
1. The machine runs smoothly, and the banana slices will not stick to the knife.
2. Small size, small footprint, convenient for mobile use and storage.
3. The body has beautiful appearance, low noise and simple operation.
4. The cut surface is smooth, which can maintain the original shape of the banana tissue, and will not change the odor and color that the banana should have.
5.Banana chips cutter machine price can be used as a stand-alone machine, or it can work with the production line.