Time:2023-11-10 By:Wendy
On November 9, the successful conclusion of the 2023 Gulf (Dubai) Food Industry Exhibition (GULFOOD MANUFACTURING) marked another significant development of Gelgoog Company in the Middle East market. At this exhibition, the company's CEO John was personally present and worked with the marketing department, R&D management department and exhibitor partners to present customers with a series of fruit, vegetable, nut, and pastry processing solutions that meet the needs of the Middle East market.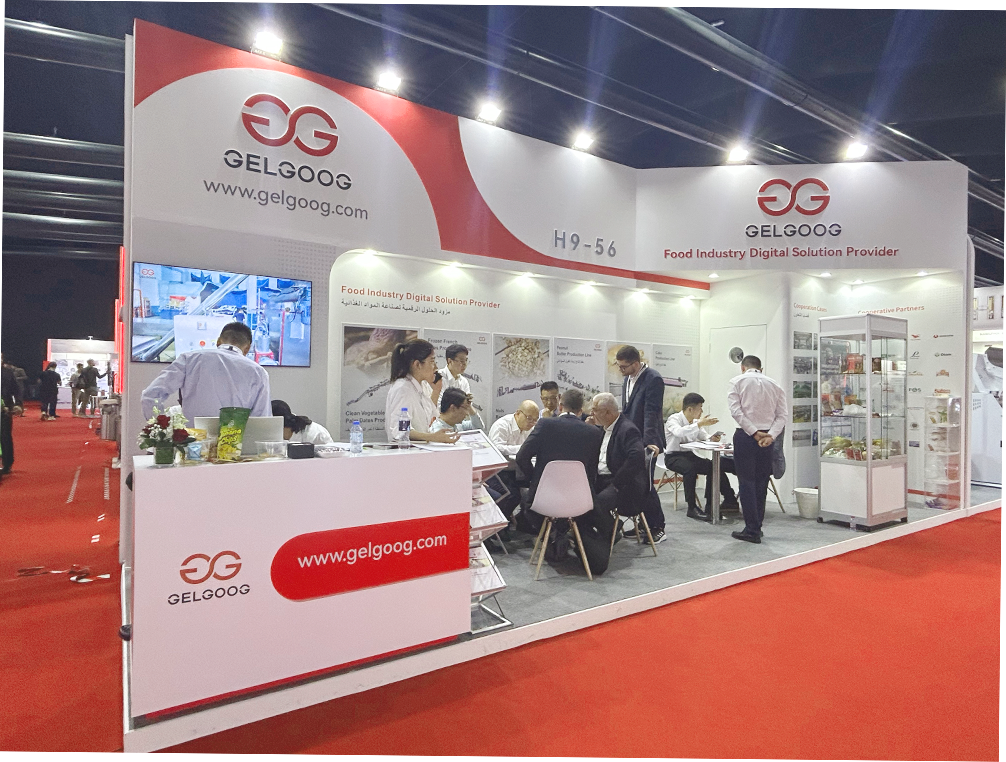 This exhibition provides an excellent platform for Gelgoog to interact closely with customers, gain an in-depth understanding of market needs, and showcase their latest technologies and products. Not only that, the company also introduces solutions to customers in detail in all dimensions, including from raw material procurement to finished product manufacturing to predictions of future trends. This comprehensive display has won high recognition and widespread praise from customers, establishing a higher reputation for the company.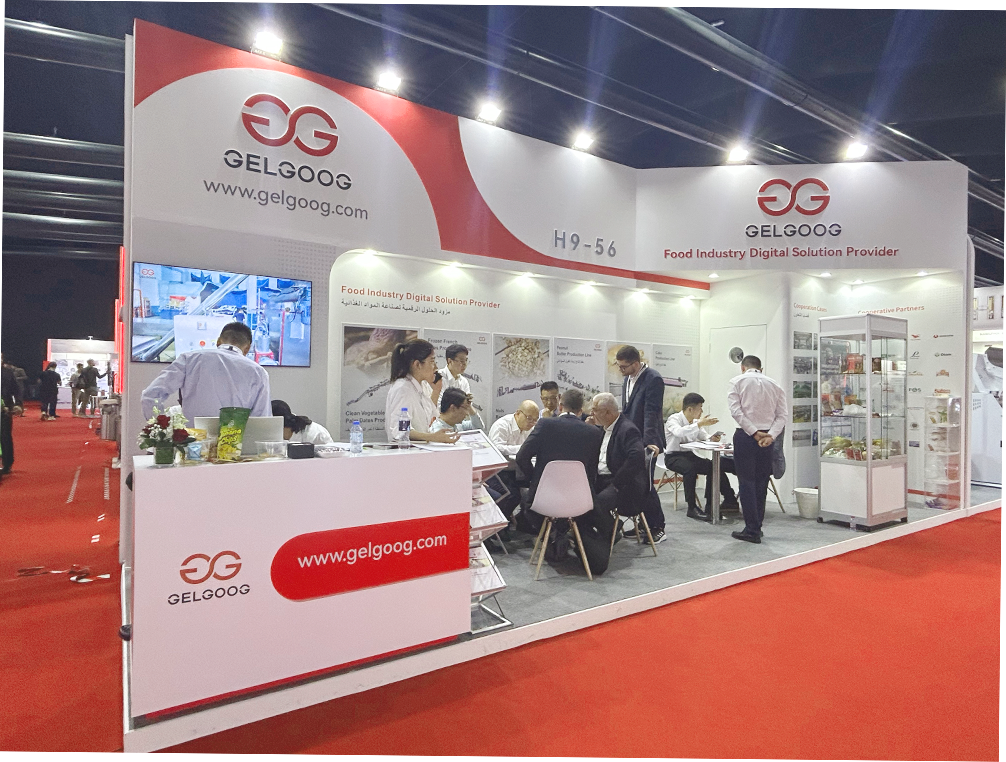 In addition, Gelgoog Company did not just stay at the display stage, they quickly launched a series of customer visits and market research activities after the exhibition. This shows that the company is not only participating in the exhibition to promote products, but also to deeply understand customer needs, adjust strategies, and prepare for the long-term development of the Middle East market.
As the company's CEO John leads his team members to continue carrying out various activities in Dubai, the company is expected to achieve more results during this trip to Dubai. This successful exhibition experience will help consolidate Gelgoog's position in the Middle East market and lay a solid foundation for future growth. This exhibition is not only a business opportunity, but also an opportunity for learning and cooperation, which will help further improve the company's market competitiveness.