Features Of Onion Skin Remover Machine
1. Can be used on all sizes of onions, not picky about the moisture, tightness and thickness of the onion.
2. Using the principle of gas peeling, the surface of the onion will not be damaged.
3. During onion skin remove machine cost work, it is in a closed environment and will not pollute the onions.
4. When the onion skin remove machine for sale is working, fully automatic production is realized, and material transmission is automatic.
5. Stainless steel material, in line with food safety standards, will not pollute the onions.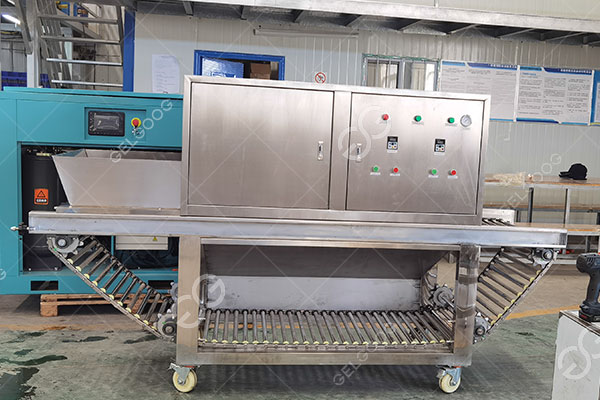 Advantages Of Onion Skin Remove Machine For Sale
1. The degree of automation is high, and only one person can complete the operation of the machine.
2. Not picky about the size, color and shape of onions.
3. It can work with a single onion skin remove machine cleaner or with a production line to realize the value of one machine with multiple uses.
4. The working air pressure and transmission speed of the machine can be adjusted.
5. Can be customized according to the output processed.