Gelgoog has a client in Phnom Penh, the capital of Cambodia. This client operates 2 fruit and vegetable processing companies and a transport company locally. The main business scope is to purchase fruits and vegetables across the country, and supply them to major hotels, supermarkets, shopping malls, etc. in Phnom Penh after cleaning, processing and packaging. The staple food of Phnom Penh is rice, and residents consume a lot of fruits and vegetables in their daily lives. Relying on the accumulation of business reputation over the years, the scale of the customer's fruit and vegetable processing business is getting bigger and bigger.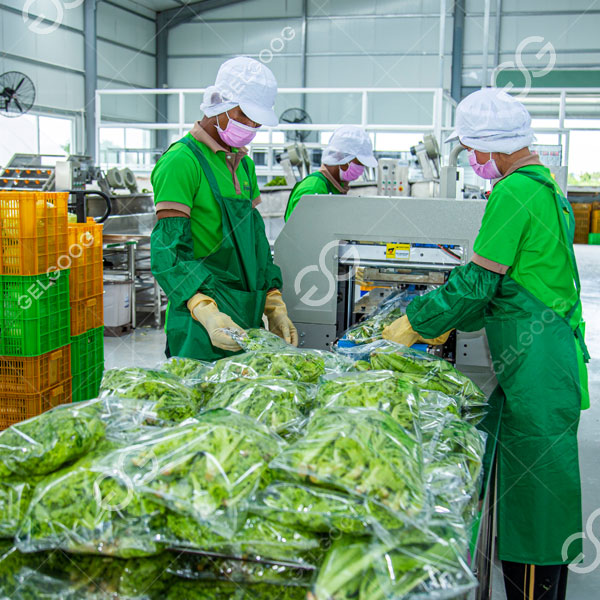 Due to the tropical climate in Phnom Penh, the daily weather is mainly hot and humid. Although the local fruits and vegetables are abundant, the climate is very unfavorable for the storage and transportation of fruits and vegetables. Especially in the rainy season every year, the air is humid and the extreme temperature is close to 40 degrees Celsius. If the fruits and vegetables are purchased for more than 4 hours, a lot of waste will be caused.
Is there any way to completely solve the waste caused by untimely disposal? This is the first question a customer asks when contacting a Gelgoog account manager.
According to the specific information such as the purchase volume and workshop site introduced by the customer, the GELGOOG Team designed an exclusive fruit solution for the customer. Especially after seeing the cooperation case of Gelgoog in Southeast Asia, the customer was moved. After modifying the design layout of the equipment in the factory and some details of the equipment connection, the final cooperation intention was determined.
In October 2021, Cambodian Tropicam Company successfully signed a contract with Gelgoog.
According to the contract, Gelgoog provided Tropicam with a complete set of fruit and vegetable processing solutions, covering a fruit and vegetable grading production line with an annual output of 5,500 tons, a fruit and vegetable cleaning production line with an annual output of 1,500 tons, a blanching production line with an annual output of 4,500 tons, and a quick-freezing production line with an annual output of 4,500 tons. production line. It includes fruit and vegetable classification and selection system, cleaning system, sorting and cutting system, fresh-keeping system, dehydration system, packaging system, etc.
In December 2021, Gelgoog Team sent professional installation engineers to Phnom Penh to install and debug various production lines. So far, the fruit and vegetable processing solution tailored for Tropicam has been successfully implemented. According to the customer's estimate, after the project is officially put into production, the annual efficiency will be increased by 60%, and the loss will be reduced by 300 tons.
Gelgoog is willing to work with users to tap the inherent potential of intelligent pre-processing of fruits and vegetables. Reasonably create a new generation of green and healthy clean vegetables, and jointly promote the healthy and sustainable development of the food industry.