Chili Sauce Grinding Machine Advantages
Good sealing and stable performance;
Easy to operate and simple to decorate;
Compact design and beautiful appearance;
The chili sauce is fine and uniform, and the production efficiency is high;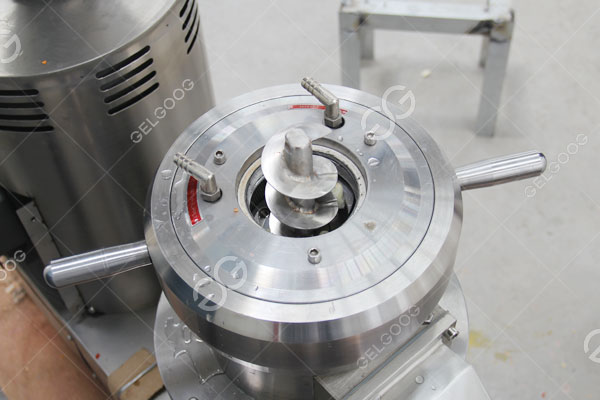 Chili Sauce Grinding Machine Features
Outlet
After the red chili is evenly crushed, open the discharge valve.
Cooling water pipe joint
The cooling water pipe joint is connected to the coolant for cooling the machine.
Hopper
The hopper is made of 304 stainless steel food grade material, which prevents corrosion and rust during use, while preventing the red chili from being polluted by heavy metals.
Grinding disc
The dynamic grinding disc and the static grinding disc are mutually sheared at high speed, 2900 revolutions per minute, which can effectively ensure the quality and effect of the sauce.