Time:2022-06-22 By:Camille
The manufacturing process of moringa powder mainly include moringa leaves washing, moringa leaves de-watering, morings leaves cutting, moringa leaves dehydrating, dried moringa leaves powder grinding.Each moringa leaf process have the corresponding moringa leaf processing machine, the details are as follows: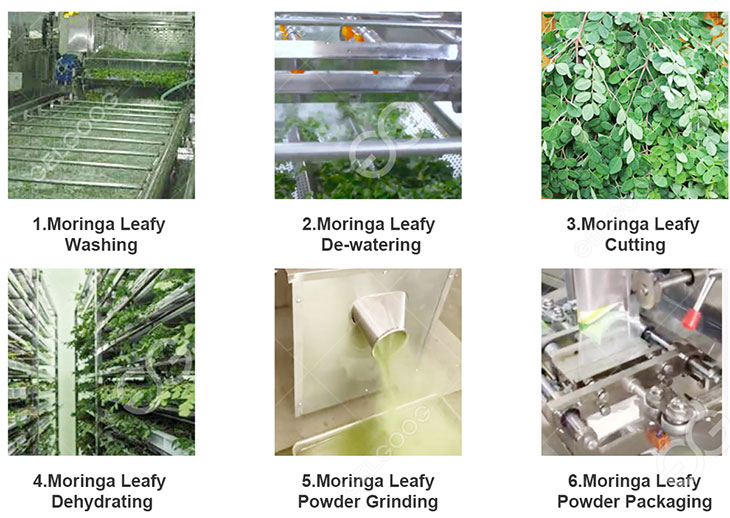 Moringa washing machine: The moringa leaf washing machine uses air bubbles and high-pressure spray to double clean to remove impurities such as dust and insects on the surface of Moringa leaves;

Moringa de-watering machine: the air temperature is normal temperature, which can effectively protect the color and quality of the material itself, effectively remove the water droplets on the surface of Moringa leaves, shorten the working time and improve the production efficiency;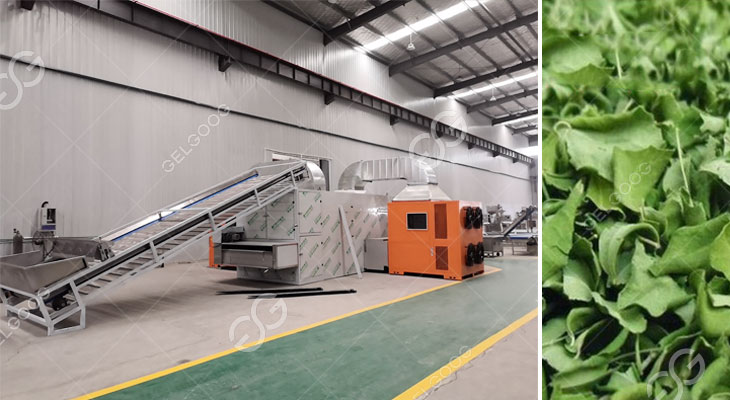 Moringa dehydrator machine: the cleaned moringa leaves are lifted to the Moringa leaf dryer for drying through the conveyor mesh belt;

Dry Moringa leaf powder making machine: the dried moringa leaf is lifted into the Moringa leaf grinder for grinding treatment, and can be ground into 20-120 finess moringa powder as required;

After making the moringa powder we can also support you the moringa powder filling and packing machinery and any other moringa leaf powder processing machine!!Any questions of the moringa leaf processing ,welcome to contact us freely online!!