In September, the fruit and vegetable processing production line solution jointly built by Gelgoog and Zambia WI Company will be delivered soon. In order to promote the industrialization process of its fruit and vegetable cleaning, air-drying, cutting, quick-freezing, packaging and other processing.
Zambia has fertile land and abundant water resources, whih is suitable for large-scale cultivation of various fruits. WI company is located in Livingstone, Zambia, and has a large farm and cold storage there, mainly engaged in the cultivation and sales of fruits and vegetables. For a long time, customers have adopted an extensive business model.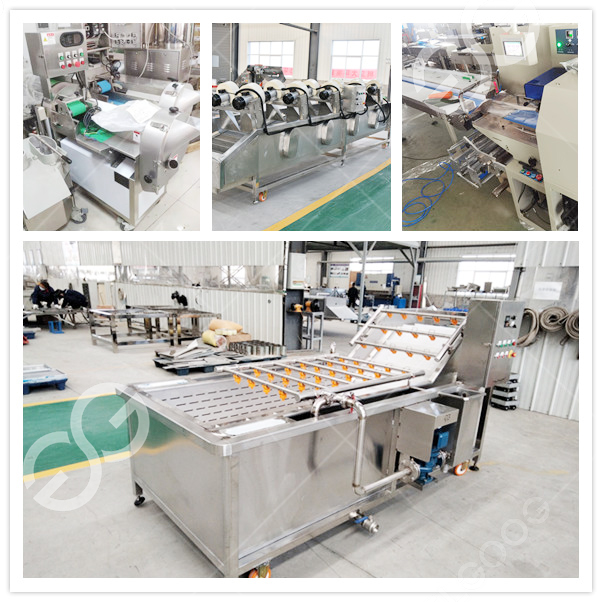 With the continuous understanding of the fruit and vegetable industry, customers feel that the direct harvest and sale of fruits and vegetables is far less than the benefits brought by deep processing. But because the customer has never been exposed to fruit and vegetable processing technology and equipment before. In order to better manage the fruit processing business, the customer visited a number of large-scale processing enterprises and learned about the relevant technology, equipment use, brand and so on.
After the joint recommendation of many industry customers, the person in charge of WI began to contact Gelgoog. He pays special attention to the function, output, practicability and advantages of fruit and vegetable processing solution equipment. For all kinds of questions raised by customers, Gelgoog's product engineers and solution engineers patiently gave answers that satisfied customers.
By carefully studying the actual situation of the customer and exploring the specific processing needs of the customer, the solution engineer of Gelgoog customized the overall processing solutions for fruit and vegetable cleaning, air-drying, cutting, quick-freezing, packaging, etc., and designed the fruit and vegetable processing process. Figure, and marked all equipment energy consumption, output and other specific indicators. The account manager has walked into the company's R&D factory many times, and video-connected customers to introduce the use of related equipment, so that customers have a deep understanding of the equipment and overall solutions.
When asked why the client finally decided the cooperation intention, the person in charge of WI said: "Gelgoog patiently answered all my questions, and the professional technology and service made me very at ease."