Features Of French Fries Cutting Machine
1. The mechanical blade can be disassembled for easy cleaning and maintenance.
2. Cut the strips uniformly to avoid different sizes of fries.
3. The French fries cutting machine has a wide range of applications. The cut French fries can be cooked, fried and frozen.
4. Stable performance, compact structure, no noise pollution when working.
5. It can be used as a stand-alone machine or customized according to the needs of the production line.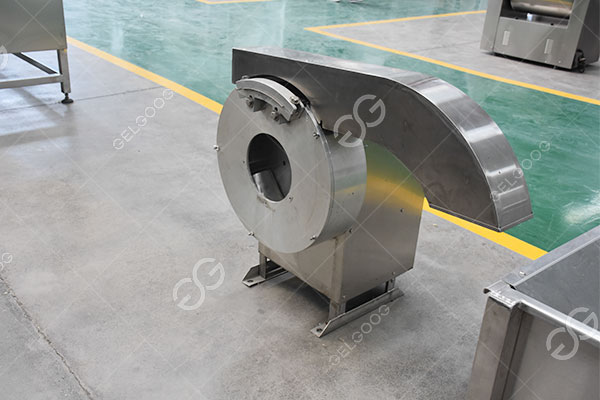 Advantages Of French Fries Cutting Machine Automatic
1.The french fries cutting machine is made of food-grade stainless steel, which is tough and wear-resistant, safe and reliable.
2. It can realize the advantages of one machine with multiple uses, and the cost performance is high.
3. Using high-power motor, high working efficiency.
4. french fries cutting machine price save time and labor costs
5. The operation is simple, just put the material into the machine and press the start button to complete the work.