Features Of Potato Cutter Machine Automatic
1. Stainless steel material, long service life, easy to clean.
2. Small size, easy to move and use.
3. The blade is sharp and the production efficiency is high.
4. The cutting potato is uniform, and the size of the cutting can be adjusted.
5. Using high-power motor, the working time is long, safe and stable.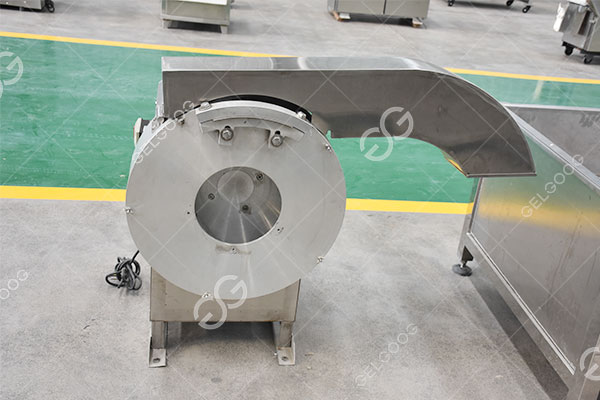 Advantages Of Potato Cutter Machine For Sale
1. The potato cutter machine for sale has a wide range of applications and can be used for cutting carrots, sweet potatoes, ginger, cucumbers and other materials.
2. The mechanical blade can be disassembled for easy cleaning and maintenance.
3. Stable performance, no noise pollution.
4.It can be used as a stand-alone machine, or potato cutter machine automatic can be used according to the French fries and potato chips production line.
Use And Operation Of Potato Cutter Machine Electric
1. Potatoes must be cleaned before cutting, and must not contain sand, hard shells and skins, otherwise the blades will be damaged, the life of the blades will be shortened, and there will be broken foreign objects after becoming muddy, which will affect the food quality.
2. After everything is normal, the potato can be put into the hopper. If the material is too long, the material can be cut first before being put into it.