Features of Industrial Tomato Dicer
1. Small size, easy to move and use.
2. Large feeding port, easy to operate feeding.
3. Stainless steel material, anti-corrosion durable, beautiful.
4. Using composite props, one-time molding, regular shape and smooth cut surface.
5. The motor is made of pure copper material, with large power and high efficiency.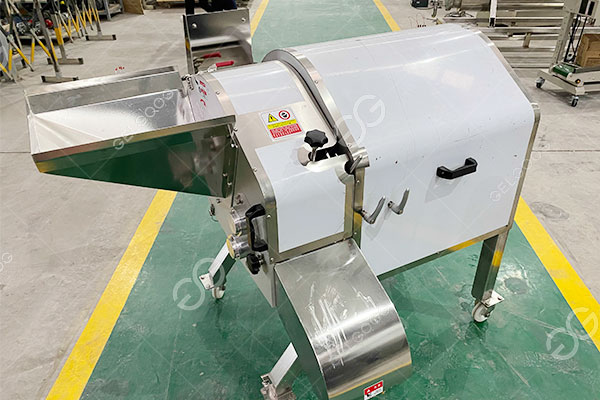 Advantages of Onion Dicer Machine
1. Commercial onion dicer machine can be cut into 3-25mm cube or cuboid shape, which can be adjusted according to the processing technology.
2. The dicing speed is fast, equivalent to the workload of 25 people, reducing the waste of labor and time costs.
3. Applied to all kinds of large, medium and small restaurants, canteens, hotels, vegetable processing plants and pickle processing industries.
4. Electric onion dicer machine can cut all kinds of root vegetables and fruits, including: potatoes, radishes, sweet potatoes, potatoes, taro, lotus roots, onions, green peppers, mangoes, pineapples, apples, ham, konjac, papaya, bamboo shoots, etc.
5. When leaving the factory, the machine has been installed and debugged, and can be used with peace of mind.