Garlic Powder Grinding Machine Advantages
1. Excellent material: all made of stainless steel 304/316L, no rust, durable and safe to use;
2. Stable operation: simple structure, low failure rate, stable operation, safe operation, no noise and easy cleaning;
3. Wide range of application: suitable for grinding pepper, pepper, cumin, cardamom, turmeric and other spices;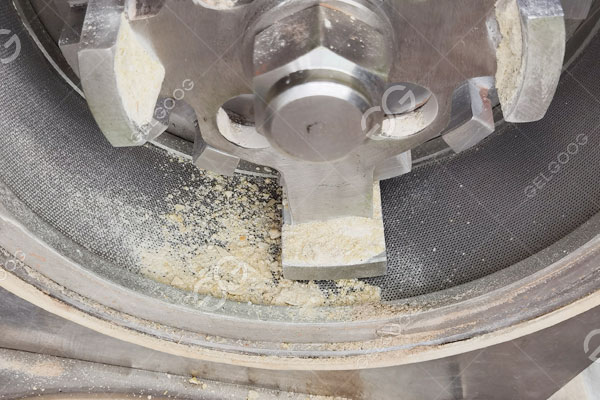 Garlic Powder Making Machine Features
1. Operation mode: ordinary button PLC touch
2. Uniform fineness: (qualified rate of finished powder>98%), it can be sieved smoothly.
3. Crushing structure: toothed disc hammer type hammer type air-cooled turbine type (choose the crushing structure according to different materials)
4. Dust removal method: single crushing machine, dust-removing crusher, dust-free automatic cutting crusher, cyclone dusting automatic cutting crusher and so on.
5. High output: the maximum output of this crusher series can reach more than 2000KG/H, and other non-standard equipment with larger output and higher fineness requirements can be customized according to customer needs to meet customers with different demand and output requirements.