Ginger Grinding Machine Advantages
1. High efficiency, low energy consumption, low pollution and stable operation;
2. Simple operation, sustainable operation, manpower saving, convenient cleaning;
3. The ground ginger powder has good uniformity, fluidity and solubility, high purity and good quality.
4. The steel body material is preferred, the appearance is beautiful and generous, it is not easy to rust, and the service life is long;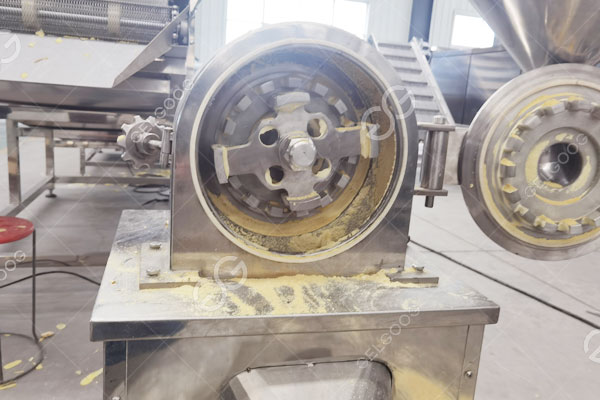 Ginger Powder Making Machine Features
1. High speed crushing cavity
High-hardness solid teeth and high-speed rotating teeth make the dehydrated ginger slices that flow through completely pulverized.
2. Wide round outlet
The stainless steel smooth discharge port is non-sticky, and the discharge is faster, smoother and more convenient to clean, without worrying about the problem of odor.
3. Tightly lock the door screws
The non-slip thread on the outer ring makes it easier to tighten the lock door to prevent all accidents and protect every moment of the machine's production.