Features of Onion Peeling Machine
1. The onion peeling machine suppliers is made of stainless steel, which is durable and not easy to rust.
2. The electric energy is adopted to achieve the effect of energy saving and emission reduction.
3. The onion peeling machine manufacturers adopts well-known motors and components, with low failure rate and long service life.
4. Don't be picky about the size of the onions.
5. It can be matched with a feeder to prevent the waste of labor and time costs.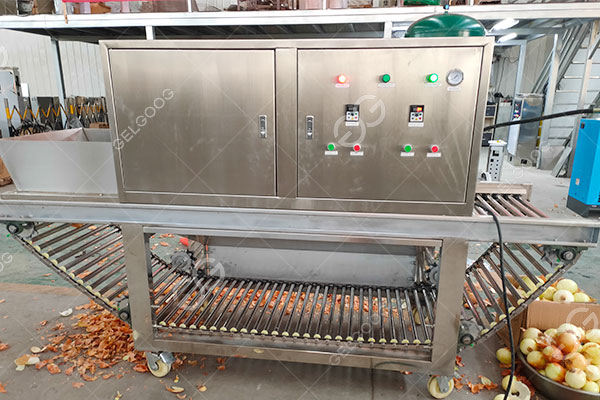 Advantages of Onion Peeling Machine Suppliers
1. During the peeling process, the onion is completely peeled without the effect of hardness friction, ensuring the integrity of the processed product.
2. Because the onion is not damaged during the peeling process,onion peeling machines
looks good after peeling and can be stored for a long time.
3. Not afraid of onion oil corrosion, the machine has high removal rate, no damage to onion, high peeling efficiency and simple operation.
4. The onion peeling machine manufacturers occupies a small area and is suitable for use in various indoor or outdoor processing occasions.
5. It can realize continuous work and improve the efficiency of processing and production.