Features Of Fruit Slicing Machine
1. Stainless steel material, long service life, easy to clean and maintain.
2. The mechanical upper cover can be customized with different feeding ports according to the material size.
3. The fruit cutting machine can cut the fruit orientation, which can be a transverse section or a longitudinal section.
4. The industrial fruit slicing machine is sturdy, runs smoothly, and does not produce shaking noise pollution.
5. The cut surface is smooth, which can maintain the original shape of the fruit tissue, which is convenient for later processing.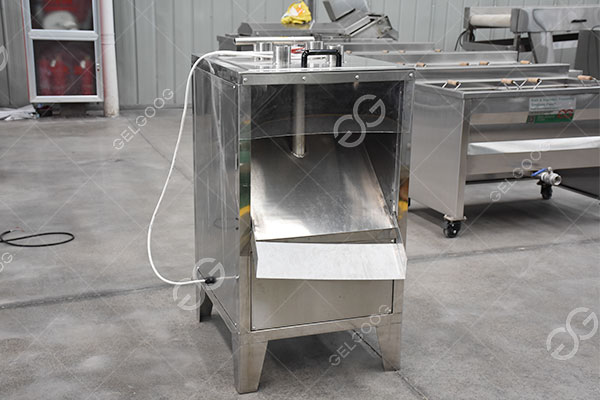 Advantage Of Fruit Cutting Machine
1. The mechanical blade can be disassembled and replaced, which is convenient for later cleaning and maintenance.
2. It can replace artificial slicing of fruit, and can control the thickness of fruit slices, and the slice thickness is uniform.
3. The blade is sharp and will not stick to the knife.
4. It can work on a stand-alone fruit cutting machine or in the production line.
5. The fruit slicing machine price has a wide range of uses, which can realize the value of one machine with multiple uses.