Features Of Onion Slicing Machine
1. Stainless steel material, compact appearance, no noise pollution when working.
2. The upper cover of the machine is designed with material ports of different sizes, and the equipment can be customized according to the size of the material ports.
3. The mechanical operation is simple, press the start button to complete the work.
4. The bottom of the onion slicer onion slicing machine for sale is equipped with rollers, which is more convenient to move and use.
5. The thickness of the mechanical slice can be adjusted according to the needs of the processing technology.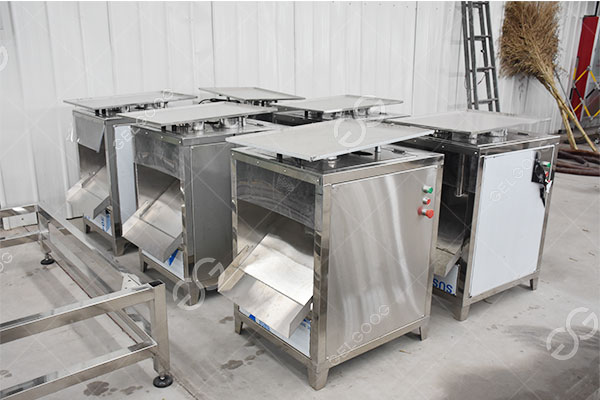 Advantages Of Onion Slicer Machine For Sale
1. The onion slicing machine suppliers is used in all kinds of large, medium and small restaurants, canteens, hotels, vegetable processing plants and pickle processing industries.
2. The blade can be disassembled freely for easy cleaning and maintenance.
3. Regular shape, smooth cut surface, high forming rate, convenient operation, low energy consumption and high efficiency.
4. It can slice a variety of materials to realize the value of one onion slicing machine price with multiple uses.