Features Of Long Banana Chips Slicer
1. Stainless steel material, strong and wear-resistant, will not affect the smell and color of bananas.
2. Small in size, easy to move, can be used in canteens, hotels, schools, food processing plants and other fields.
3. The output of banana slicer machine price can be customized according to the processing needs.
4. The cutting speed is fast, and the banana slicer machine knife will not stick.
5. Stable performance, no noise pollution when working.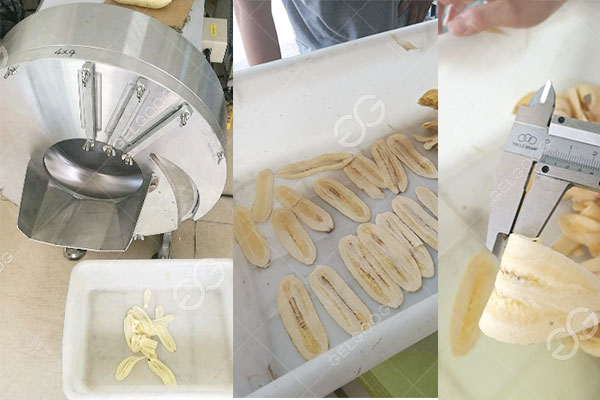 Banana Slicer Machine Advantagesa
1.The long banana chips slicer can achieve the effect of one machine with multiple functions, which can be sliced, shredded and cut into strips.
2. The cutting is uniform, and the thickness of the cutting can be adjusted.
3. The field of application is very wide, and it is an indispensable equipment for fruit and vegetable processing.
4. The factory is equipped with a detailed manual, which can be operated as a guide.
5. It can work with the banana slice production line to realize the automation of banana slice processing.