Seaweed Mesh Belt Dryer

Advantages
1 Stable operation and easy maintenance
2 Automatic cycle flip, seaweed drying evenly
3 Parameters can be adjusted, saving time and effort
4. Large drying output, high efficiency, continuous seaweed drying
5 There are many types of heat sources, which are selected according to local energy advantages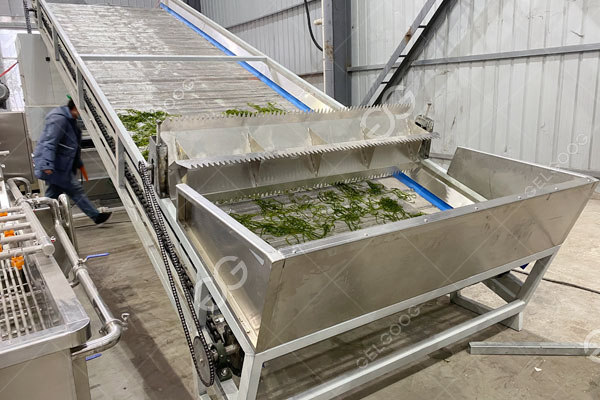 Conveyor Mesh Belt Dryer

Features
1. The inside and outside of the mesh belt dryer machine is made of 304 stainless steel, which has the advantages of moisture resistance, corrosion resistance and no rust.
2. The mesh belt dryer adopts a two-way door, which is convenient for inspection, disassembly of parts, easy to open and easy to clean.
3. The upper layer is turned over and turned to make the kelp fall to the lower layer naturally, so that the seaweed is evenly heated, which overcomes the deformation of the seaweed caused by manual stirring in the past, and saves labors.