Features Of Citrus Grading Machinery
1. Reasonable design, compact and sturdy structure, beautiful appearance, light and durable.
2. One citrus grading equipment is multi-purpose and has a wide range of applications. It is suitable for apples, pears, avocados, tomatoes, potatoes, persimmons, apricots, plums, peaches and other fruits or root vegetables.
3. The citrus sorting machine efficiency is high, the operation is simple, and the work can be completed only by putting in the fruit.
4. The mechanical operation is stable and will not produce noise pollution.
5. The machinery has the characteristics of low energy consumption, realizing the advantages of energy saving and emission reduction.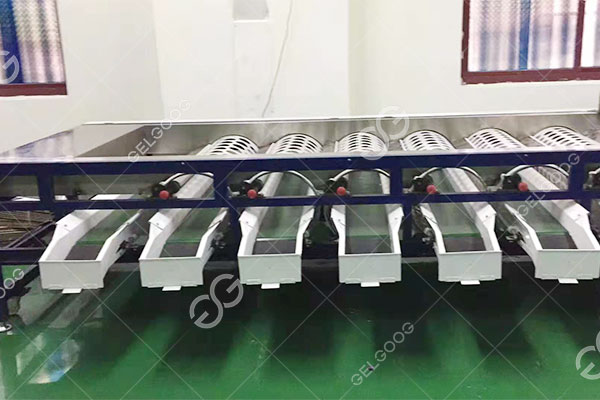 Advantages Of Citrus Sorting Machine
1. It will not damage the surface of the fruit.
2. The citrus sorting machine price is easy to move and easy to use.
3. The citrus grading machine price adopts well-known motors, which have long service life and low failure rate.
4. The bottom of the machine is equipped with rollers, which is more convenient to move and use.
5. Wide range of application, fruit farmers, self-employed households, growers, fruit and vegetable cooperatives, fruit and vegetable processing factories, etc.