Features Of Industrial Herb Washing Machine
1. Mechanical cleaning can be combined with bubble type and spray, and equipped with a fork device, which can clean the herbs in all directions and achieve the best cleaning effect.
2. The industrial herb washing machine material of the mechanical mesh belt is firm, not easy to deform, and the transmission speed can be adjusted, and the material discharge is automatic, which can reduce labor and time costs.
3. The use of water circulation system can solve the problem of water waste, and the water saving rate can reach about 80%.
4. The bottom of the herbal cleaning machine for sale is equipped with rollers, which is convenient to move and use, and also easy to store.
5. The length and width of the machine can be customized according to the needs of processing.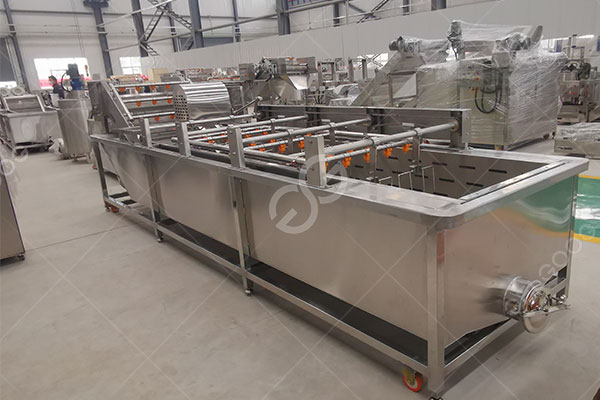 Advantages Of Herbal Cleaning Machine For Sale
1. Stainless steel material, strong corrosion resistance and long service life.
2. Simple operation, saving labor and time cost.
3. It has a wide range of applications and can be used in the processing of vegetables, fruits, seafood, herbs and other fields.
4.The herbal cleaning machine for sale can be used as a stand-alone machine or with a production line.
5. The cleaned finished product has good effect, will not damage the surface of the material, and can maintain the original smell and color of the material.