Features Of Vegetable Cleaning Machine Manufacturers
1. The stainless steel material is selected, which meets the national food safety standards and will not pollute the materials.
2. The material of the bottom chain plate of the vegetable washing machine industrial
is firm and hard, and it is not easy to deform.
3. The use of water circulation system can prevent the waste of water resources.
4. The vegetable ozone cleaning machine operation is simple, only need to press the start button after the tank is full of water to complete the work.
5. The whole process is conveyed by mesh belt, which can well deal with the cleaning and advancement of sinking material and floating material, and the speed of mesh belt can be adjusted.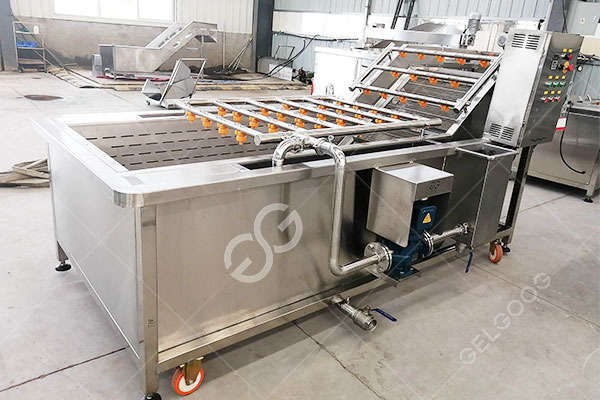 Advantages Of Vegetable Washing Machine
1. The high-power vortex air pump can effectively remove the soil on the surface of the vegetables, and can promote the advancement of the vegetables, and realize the automation of cleaning and conveying.
2. Separate filter auxiliary water tank to effectively remove floating debris and facilitate later cleaning and maintenance.
3. The application range of the vegetable washing machine manufacturers is very wide, not only suitable for the cleaning of leafy vegetables, but also for the cleaning of root vegetables, including: tomatoes, potatoes, celery, spinach, lettuce, radishes, onions, etc.
4. Resource saving, water circulation filtration system, both water saving and environmental protection, can save 80% of cleaning water.
5. The vegetable ozone cleaning machine material is convenient to discharge, which improves the efficiency of production and processing and saves labor time and cost.