Features Of Cabbage Washing Machine
1. Reasonable structure: eddy current and air bubbles are used for cleaning, the interior of the cleaning cylinder is semi-circular, easy to clean without dead ends
2. Using an independent sieve plate, the cabbage washing machine will be used for a long time, and some impurities will adhere to the inside of the tank body. The mesh screen plate is designed under the tank body. The sieve plate can be taken out for easy cleaning.
3. The equipment has a good impurity removal effect, and the drum type impurity removal device and the decontamination guide slot are added, and the effect of decontamination, impurity removal and cleaning of rotten leaves is better.
4. Spray flushing is cleaner: the equipment has added a spray device, and tap water is sprayed after flushing.
5. Powerful air pump cleaning is cleaner: the cabbage patch washing machine is equipped with a whirlpool air pump, which rolls the product in the water through the air pipe, and the continuous rolling enhances the cleaning effect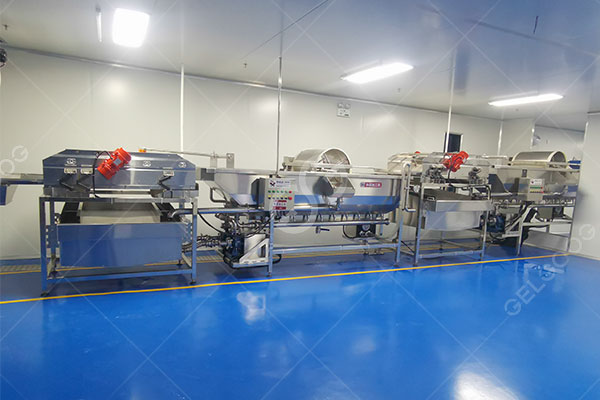 Advantages Of Cabbage Patch Washing Machine
1. The tank body is equipped with an overflow filter device, which filters the floating impurities and re-injects them into the tank body through the water pump through the nozzle to achieve the effect of saving circulation.
2. Equipped with vibration dewatering equipment, cabbage patch washing machine can achieve fast and efficient dehydration treatment, and it will not damage the vegetables while conveying.
3. The workmanship is meticulous, safe and reliable, the factory has introduced advanced machining centers, and the parts are processed with high precision.
4. The whole vegetable washing machine is made of food-grade 304 stainless steel, the welding part is safe and tidy, the equipment operates reliably and has a long service life