Features of Moringa Leaf Washing Machine
1. Made of stainless steel, moringa leaf cleaning machine price has a long service life and is easy to clean and maintain.
2. Unique structural design, customized according to the width to be processed.
3. Under the dual action of air bubbles and spray, it can be cleaned in all directions and from multiple angles.
4. The effect after cleaning is good, and the color of the original raw materials will not be damaged after cleaning.
5. Efficient water change, using water circulation system to save water.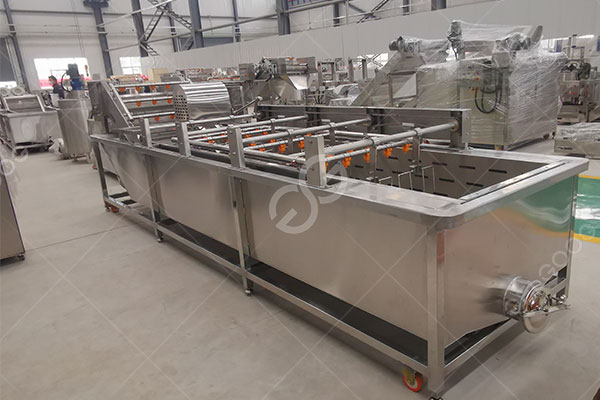 Advantages Of Moringa Leaf Washing Machine
1. The shell of the main part is detachable, and all the pipes and joints are designed with quick-change joints, which can achieve tool-free disassembly and assembly, convenient for sanitation and cleaning, and no dead ends.
2. The conveyor belt motor can realize the function of adjusting the speed change. The cleaned vegetables are conveyed through the net chain and automatically discharged. The conveying degree of the conveyor belt can be adjusted according to the production needs, and the work efficiency is high;
3. The moringa leaf cleaning machine for sale output can be customized according to the processing needs.
4. The water circulation filter system is both water-saving and environmentally friendly, which can save 80% of the cleaning water.
5. The operation is simple, just press the start button to complete the operation.