Features Of Corn Blanching Machines
1. The mechanical equipment is equipped with multi-point measurement function to meet the needs of different customers for product temperature.
2. The machine is made of stainless steel, which has a long service life, meets the national food safety standards, and will not pollute the food.
3. There are two heating methods, electric heating and steam heating, which can be selected according to customer needs.
4. The mechanical grinding is smooth, the edges and corners will not appear flawed edges and corners, and will not cause accidental injury to manual labor.
5. The mechanical mesh belt is sturdy in design, does not produce noise, and is not easy to deform.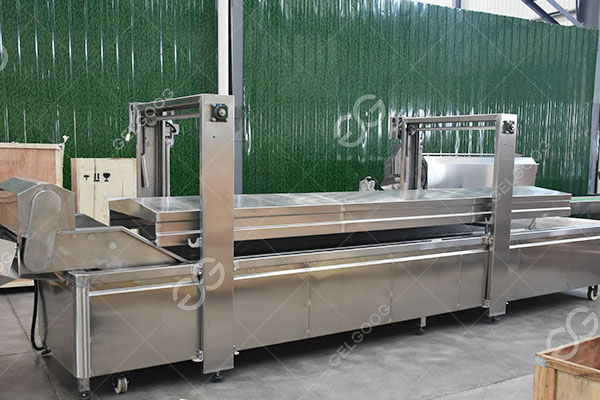 Advantages Of Corn Blanching Machine For Sale
1. It can work on a stand-alone corn blanching machines or with a production line.
2. The heating temperature and time can be adjusted and set, and the function of automatic control is realized.
3. The temperature difference between the upper and lower layers of the corn blanching machine price is small, so that the corn is heated evenly.
4. Realize automatic discharge, which greatly saves labor, saves time and cost, and improves processing efficiency.
5. The corn blanching machine benefits is easy to operate, press the start button to complete the operation.