Features Of Fruit Sterilization Blanching Equipment
1. The fruit sterilization blanching equipment inhibits enzymes and protects the color, so that the fruits and vegetables can maintain the original natural color
2. It is equipped with multi-point measurement function to meet the needs of different customers for product temperature
3. The equipment is equipped with an automatic heating system, and the temperature can be automatically controlled
4. The speed is controlled by frequency conversion, and the heating time can be controlled.
5. The fruit sterilization blanching equipment uk is easy to operate, runs smoothly, low noise, easy to wash and maintain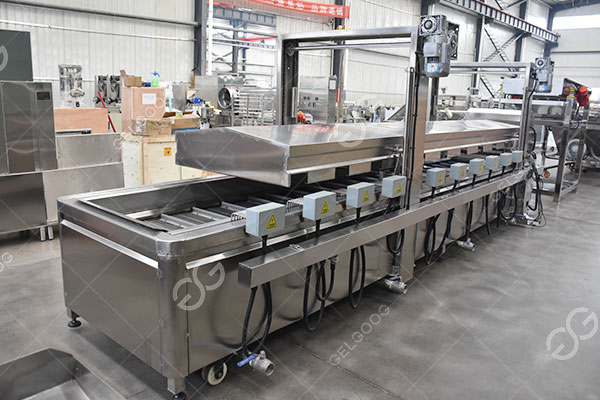 Application Scope Of Fruit Sterilization Blanching Equipment In Europe
The fruit sterilization blanching machine can be used in vegetables, fruits and meat products. It is an indispensable blanching equipment for quick freezing, dehydration, freeze drying, peeling and other deep processing pretreatment.