Features Of Mango Blanching Machine
1. The machine is made of sus304 stainless steel, which meets the national food safety standards and will not harm mangoes. Safe to use, easier to maintain and clean.
2. The machine adopts two heating methods, electric heating and steam heating, which can be customized according to customer processing needs.
3. The mechanical structure is compact, the mesh belt has high strength, is not easily deformed, and runs smoothly.
4. The blanching time can be set, generally between 3-15min, and the blanching time can be controlled by the transmission speed of the mesh belt.
5. The blanching temperature can also be set by the machine according to the needs of the processing technology.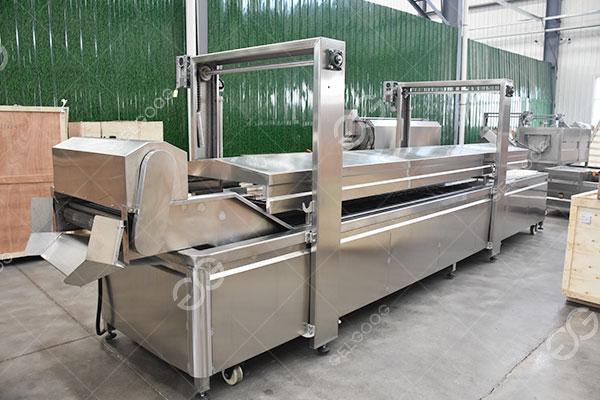 Mango Blanching Machine Benefits
1. Mango blanching machine for sale can maintain the color of the mango surface, making the mango storage time longer, which is conducive to long-distance transportation and preservation.
2. It can maintain the original flavor and color of mango.
3. Not only can be used alone, but also can be used with mango cleaning and waxing production line.
4. Mango blanching machine price can realize automatic production, save time and effort, and improve work efficiency.
5. Can be customized according to customer's processing output needs.