Features Of Vegetable Blanching Machine
1. Stainless steel material, long service life, easy to clean, use and store.
2. The degree of automation is high, and the blanching time and temperature of the machine can be automatically controlled.
3. Mechanical operation is stable, stepless frequency conversion speed regulation, low noise.
4. The stainless steel mesh belt has high strength, small flexibility and is not easy to deform.
5. The machine heats up quickly, which can save energy.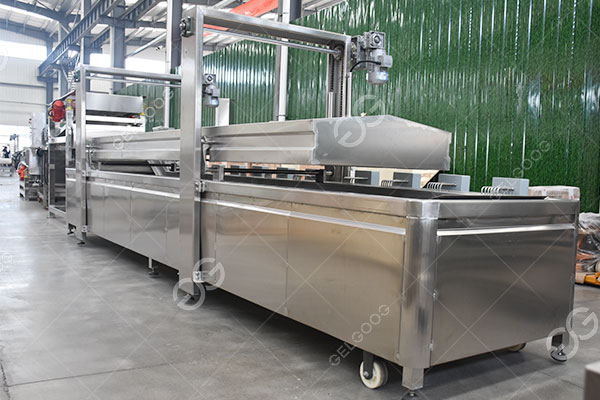 Advantages Of Using A Vegetable Blancher
1. Blanch vegetables before freezing can protect the original color of the vegetables and prevent the vegetables from being oxidized when they are put on hold for a long time.
2. It can sterilize and disinfect vegetables and inhibit the growth of bacteria.
3. It will make the flavor of vegetables better and remove the original bitter taste of vegetables.
4. It can precook and blanch a variety of vegetables, which is an indispensable equipment for deep processing of vegetables.