Structural Features Of Freezer Rooms Machine
*Electrical control system: centralized control of refrigeration system, temperature, computer room
*Lighting: anti-riot, anti-fog, ant water cold storage lamp
*Custom design and installation, flexible configuration
*Quick freezing technology, compact and sturdy structure
*Longer life, corrosion resistant components
*-36°C ~ -10°C wider temperature range
*Touch screen control interface, water-cooled or air-cooled condenser, insulation system
*Refrigeration equipment is brand compressor, indoor air-cooled unit cooler is evaporator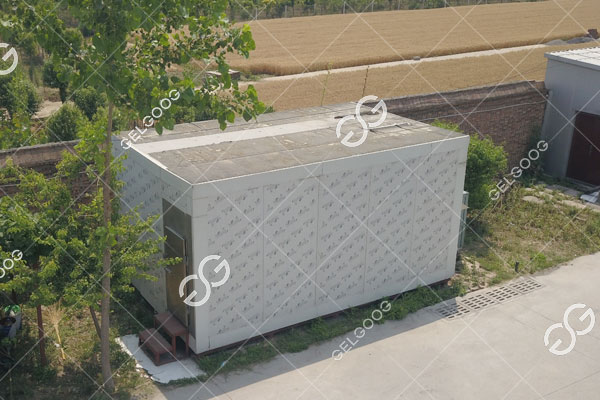 Advantages Of Cold Storage Freezer
1. Convenient storage of fresh food: The development of cold storage room construction meets people's demand for fruits and vegetables in different seasons. This machine is the most convenient and most extensive storage method for fruits and vegetables, meat, aquatic products, etc., and is the basis and indispensable part of the development of the food refrigeration industry.
2. High quality; with advanced freezer rooms and innovative technology, high quality and stable performance. The refrigerator has high reliability, good performance, low noise and energy saving up to 30%.
3. Excellent heat dissipation efficiency: The refrigeration system is more economical, with higher energy saving and high performance, and the thermal conductivity is very low.
4. Customized design and size: can be designed according to customer's needs.
5. Reasonable price: provide high-quality prices, in addition, we have perfect production management, quality control, after-sales service system, so you can rest assured to buy.
Advantages Of Cold Storage Freezer For Food Preservation
1. Avoid the formation of large ice crystals between cells.
2. Reduce cell water spillage and less juice loss during thawing.
3. Rapid reduction of food temperature on the growth activity of microorganisms can effectively inhibit the growth of microorganisms and their biochemical reactions.
4. The food stays in the freezing equipment for a short time, which is conducive to improving the utilization rate of the freezer rooms and continuous production.
5. The contact time between the concentrated solute in the cell tissue and the food tissue, colloid and various components is obviously shortened, and the harm of the concentration is small.