How The Machine Works
The oil is heated by the heating system, and then put into the material. During the frying process, the slag dropped on the material will sink to the bottom of the water, prolonging the service life of the oil. The batch type round pot frying machine has a stirring function, so that the material can be fried evenly. After frying, it can be turned over and discharged automatically, with a high degree of automation.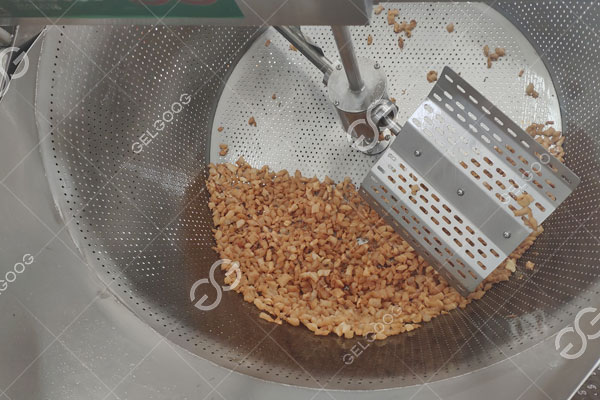 Features Of Round Pot Frying Machine
1. It integrates the functions of frying, stirring and purifying oil, so that the frying is more uniform, the product quality is excellent, and manpower is saved.
2. Push-button operation, the operation panel meets the requirements of waterproof grade, safe and reliable.
3. Automatically flip in/out, and the diameter of the batch frying machine can be customized according to customer needs.
4. Equipped with high-quality thermal insulation layer, the thermal insulation effect is high, and the heat loss is reduced. At the same time, it has an over-temperature protection device to ensure the quality of fried products and safe operation.
5. Advanced heating tube and burner heating, make full use of heat, reduce heat loss, heat up quickly, and have good stability.
6. The temperature can be controlled according to the process requirements, with high energy utilization efficiency, energy saving and environmental protection.
7. Configure an oil filter system to improve the service life of oil and the quality of fried products, saving costs.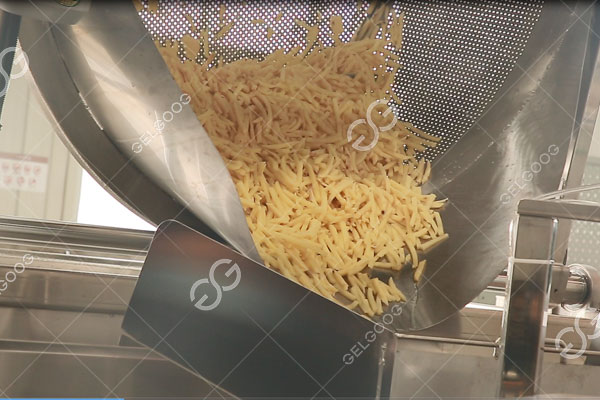 Application Of Round Pot Frying Machine
This machine is suitable for a variety of materials: it can be used to process all kinds of fried vegetables, nuts, pastries, meat, seafood, etc. In addition, it can fry a variety of materials at the same time without smelling each other. Please leave us a message if you want to get more information about this machine.